Promises and Accomplishments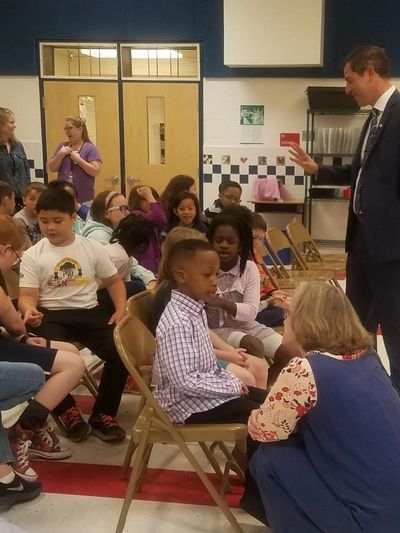 Promises
Ensure equity of access and opportunity for all students in Mount Vernon.
Increase mental health supports for students by increasing the number of counselors, social workers and psychologists in schools.
Champion community schools
Increase resources for our schools by working with the County Board of Supervisors, Richmond, and business and community leaders.
Increase access to early childhood education and ensure all children have a safe, secure, and nurturing environment.
Attract and retain high-quality educators with competitive salaries, benefits, and a positive school culture.
Leverage my experience in the schools, the community, and 30 years of business experience to ensure the budgets and school programs are well managed.
Accomplishments
Letter of intent with County, Schools and Northern Virginia Community College to bring early college opportunities and increase career certifications available to students in Mount Vernon District.
Obtained support for the development and implementation of the "Passport to Mount Vernon and Lee."
Increased pay for teachers and instructional assistants and educational support professionals.
Worked with Planning Commission Schools Committee to increase flexibility in school designs for the 21st century.
Decreased number of students on pre-K wait list.
Ensured all schools in Mount Vernon are accredited,
Community School Established at Walt Whitman.
Hired superintendent and auditor general.
Adopted the One Fairfax Policy on Equity.
Revised policy on parental rights for parents with shared custody
Increased transparency and accountability in contracting
Linked strategic plan to budget.
Working with Board of Supervisors introduces free bus pass program for MS and HS students riding on Fairfax Public buses. Worked to maintain bus routes in south county with connections to middle and high school.
Revised policy on rights of rights for divorced parents.
Adopted the new School Resource Officer Memorandum of Understanding to clearly delineate role of SROs from School Based Administrators.
Increased Transparency in Contracting.
Reviewed Safety and Security Policies and Procedures in the aftermath of Parkland.
Adopted a Climate Change Policy and establishing a Joint Environmental Task Force with Board of Supervisors.
Expanded curriculum to address increases in substance abuse and dependencies.
Reformed Student Discipline Policy with an increased focus on restorative justice, second chances, and behavior intervention.
Additional Responsibilities
Member of THRIVE Advisory Board for Affordable Housing, Regional Housing Authority
Member Affordable Housing Task Force Established by Board of Supervisors
OMVHS Visioning Task Force Steering Committee Member (former Chair)